Panatta completa proposta
Cardiofitness
01
com uma consola de ecrã multi-touch.
Máxima usabilidade e conectividade combinadas com a extraordinária tela LCD retroiluminada tornam os programas, imagens e conteúdo altamente acessíveis para garantir uma experiência única de treino e navegação. Hardware e software Made in Italy.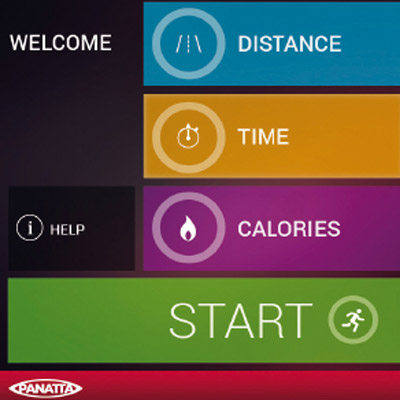 USER FRIENDLY
User friendly graphical interface, intuitive and modern.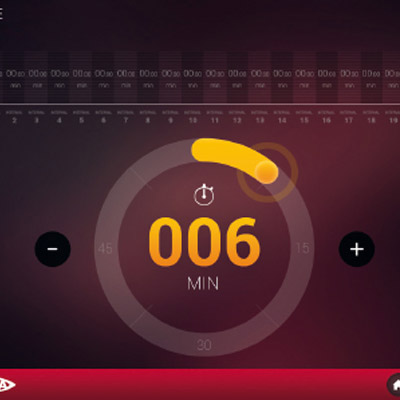 SMART
Settings and adjustments realized through innovative circular control systems that maximize at best the features of the capacitive touch display.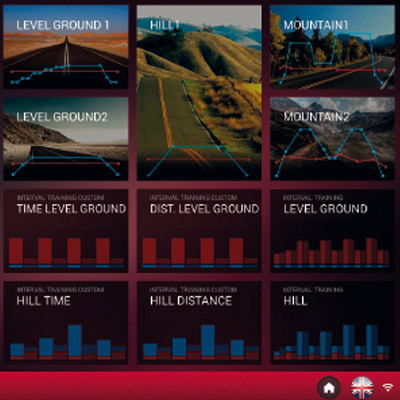 PROFESSIONAL
Training programs designed for every type of user, from the entry-level to the professional of different sports.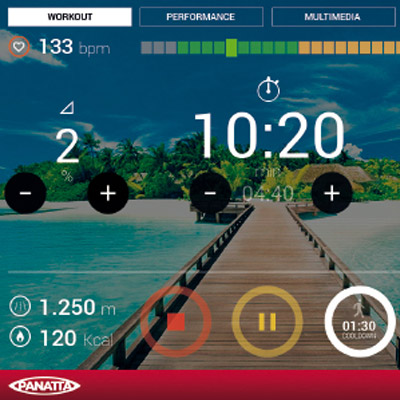 YOUR VIEW
Customizable training background with a selection of images and videos.